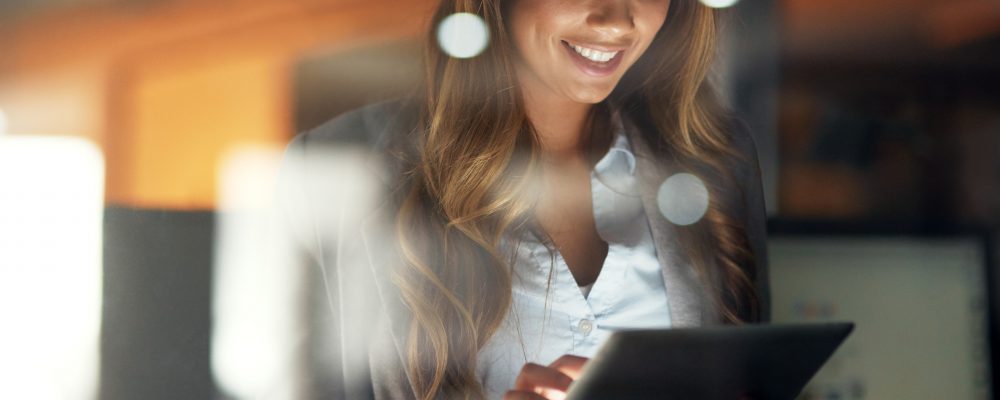 Flicking the switch to digital
May 13, 2019 | Ross McPherson
It's Saturday morning and your alarm goes off.
You roll over, pick up your phone and immediately have access to the world at the touch of a button. After scrolling through the news and social media, you may check emails and reply to a few, all before sitting up and getting out of bed.
While you cook your breakfast, you order your weekly groceries online. As you sit down to eat, you search for and compare flights for that holiday you've been dreaming of. You may even search for and buy that camera you've been eyeing out for the upcoming trip.
And you haven't even finished your coffee, yet.
Over the past 10 years, we have radically changed the way we search, buy, sell, and even own, goods and services. Whether we realize it or not, we are digitizing every aspect of our personal lives. So why is it that our working lives are still so different?
When we step into work, we flick the switch back to analogue and follow the same manual procurement processes and procedures as 30 years ago. We send hundreds of emails a week, looking to understand the price of an asset. And we often accept the view of only three or four, often local, suppliers.
It still works, just like going to the grocery store to get your food for the week still works. But it could be more efficient if we had a similar online platform to buy and sell industrial material and equipment. In fact, it could completely change the way we do business.
An enterprise-specific commerce platform
Imagine a commerce platform that hosts all the industrial equipment and material available throughout the world. At the click of a button, you can access assets from suppliers on the other side of the world, compare prices and provide feedback in real-time.
The opportunity is huge. You can reduce cost through more competitive pricing, drive quality, and ensure material and equipment are on-site faster and more efficiently than ever before. What's more, there's no longer expensive costs that come with manual operations.
The future of procurement
Consumer platforms have provided a solid foundation for us to build a trusted environment where enterprises can browse, buy, manage and sell their products across the globe.
In the same way Sky Scanner changed the way we book flights, how AirBnB changed where we stay on holiday, and how Uber changed the way we travel. Requis, your enterprise supply chain and commerce platform, has the potential to make the way we procure and do business much more efficient and easier – just how we've have made our personal lives.
It is as simple as it is effective.
See for yourself.